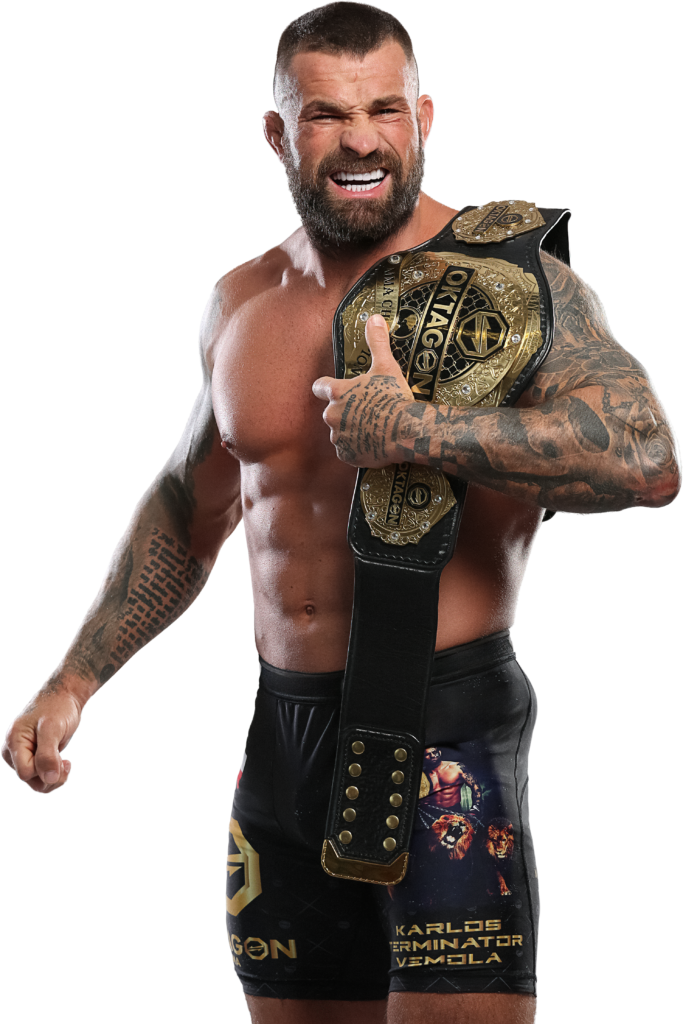 "Terminátor"
Karlos Vémola
Light heavyweight Champion
Background
Greco-Roman wrestling
One of the most popular Czech MMA fighters. Middleweight champion, former middleweight champion of OKTAGON and holder of several middleweight and heavyweight titles in English and other Czech organizations. His strongest point is fighting on the ground, where he rolls one opponent after another. His Match of the Century with Attila Vegh in 2019 and the rematch with Patrik Kincl in 2023 broke all viewing records.