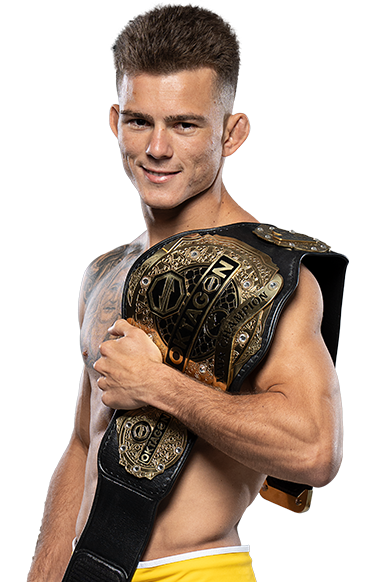 "D'OURO"
Felipe Lima
Bantamweight Champion
Gym
Allstars Training Center
Brazilian MMA fighter and Bantamweight champion of OKTAGON MMA. He began his fighting career in 2015, losing in his debut. It was his first and last defeat. He holds a streak of 12 wins in a row, 6 of which he managed before the limit, so it's no wonder that many opponents avoid him. His home club is Allstars Training Center, based in Sweden.