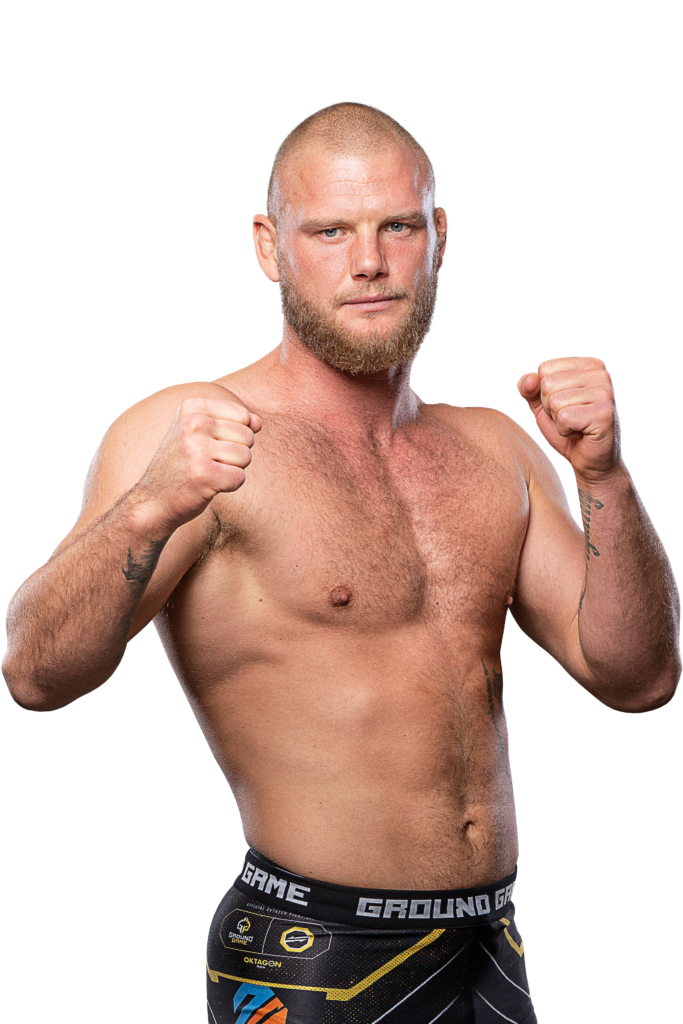 "Ironside"
Alexander Poppeck
#4 Light heavyweight
Gym
MUNICH TOP TEAM / NANOSQUAD mngmt.
German professional MMA fighter in the OKTAGON MMA organization. He took up combat sports at the age of eighteen, starting with Thai boxing. He later added Brazilian jiu-jitsu into his training and gradually became a comprehensive MMA fighter. In 2017, he became the AFSO International MMA middleweight champion and in 2022 he became the USC light-heavyweight champion. He got the "Ironside'' nickname due to his physical resemblance to the fictional character Björn Ironside from the TV series 'Vikings'. His home club is Munich Top Team, based in Munich.